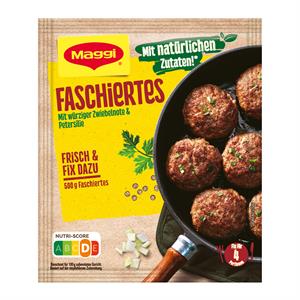 If you're not too particular about that new car smell, there are quite a few treasures to be found in the local used car market. Take the Toyota AE86 Trueno for example, it was made extremely popular in the local market by the Japanese racing themed anime, Initial D and was for a time one of the coolest cars to be seen in. Besides the Trueno, there are other cars that have escaped the jaws of the salvage yard. Below are a couple of classics we found that will continue to live long happy and brisk-paced lives away from the scrap yard.
Honda Civic EG9 (1992 – 1995)
A car that has risen to almost meteoric status among boyracers is the Honda Civic EG9. It's popularity stems from the power and the ability of its B16A VTEC engine to accept bolt on parts easily. On top of that, the shark-like appearance of its front fascia won many fans (boyracers definitely) over.
Even though the stock engine of a Honda Civic Si EG9 comes with 150bhp, enough to garner respect both on the track and off, a huge tuning industry has been built around this version alone.
In the US tuning scene, these Civic EG9s are still a force to be reckoned with. Tuners are still picking old heaps up to breathe new life (and horsepower) into them with the plethora of hop-up parts available.
What to look out for
The car being more than 10 years old probably has quite a high mileage. First thing you should check are the suspension. Take it out for a drive and see if it's soaking up the bumps as it should. A jarring ride might mean that the suspension is shot. Check the brakes too. Make sure they're still stopping the car without using too much pedal pressure.
If you have to stamp on it to make it stop, it means the brake cable might be too loose or the brake linings have worn out. Finally, make sure the 'check engine' warning indicator isn't lighted on the dashboard. If the light is on, it might indicate a serious fault with the engine or it might just be faulty circuitry but it'll be safer to walk away.
Mitsubishi Evolution (Evo)
This rally bred machine needs little introduction. Born from Mitsubishi's aim to win the World Rally Championships (WRC), the Evo has evolved over the years with greater power, performance and speed in reflection of the company's aim. To enter into the WRC, a car had to be homologated and produced in significant numbers as a road going car before it is allowed to enter into the competition.
Due to this rule, Mitsubishi produced thousands of Evos but the car was still relatively unknown outside of Japan. Reason being that Mitsubishi showrooms outside of Japan didn't Ford Fusion Iihs Safety Rating carry the model and it was only obtainable through private or grey imports. Due to the unofficial nature of the car, it was unknown to all but the most hardcore enthusiasts.
The first Evolution had a 4G63 4-cylinder in-line DOHC turbocharged engine from a Galant VR-4. The engine received a larger capacity intercooler, a higher compression ratio, modified port configuration, new injectors, lighter crankshaft, con rods and pistons.
These changes brought the engine's power to 250bhp @ 6,000rpm. Besides inheriting the engine, the first Evo also got its transmission driveline from the Galant as well. This Ceo Car Price was modified with double-cone synchromesh on second gear to improve shift action and durability, uprated clutch and a more positive pedal action were added as well.
While doing research for this article, I came across a very rare gem of an Evolution. I managed to find one of only two Evolution 3s in Singapore. My earliest memories of the Evolution 3 come from watching Jackie Chan pilot his fully tuned sunburst yellow Evolution 3 through a Hong Kong highway on a high-speed test run in the 1995 movie, Thunderbolt.
The Evolution I was given the rare (and probably once in a lifetime) opportunity of driving was a polar white Evolution 3 GSR. The third-generation Evolution was built in 1995 with only 5000 RS and GSR units ever produced. It used the same championship winning 4G63 type powerplant as in the first Evolution coupled with the TD05H-16G-7 turbo producing a peak horsepower of 270bhp @ 6,250rpm. The Evolution 3 was also the first in the bloodline to receive a manually operated twin-jet intercooler water spray system.
One of the most significant improvements made in the Evolution 3 was its aerodynamics. The higher speeds demanded in WRC made engineers give the car a total aerodynamic redesign. Front bumper openings were enlarged, larger airdams with brake cooling ducts and a lower ground clearance reduced airflow under the body to generate downforce. A larger rear spoiler rounded up the new aerodynamic complement.
What to look out for
Convinced that you want an Evolution of your own? Here's what to look out for when you go hunting for one. Look for signs of grey or blue exhaust smoke. It can indicate that the car is using too much oil and most likely linked to a cylinder or turbo problem and repairing / replacing either of these two will be an expensive venture.
White smoke is fine at idle as the Evolution engine is known to produce condensation in certain weather conditions. Black smoke is quite normal too especially on hard acceleration and even more noticeable on de-catted models. Take a look at the engine bay and make sure there're no leaks or spillages, worn belts and damaged hoses. The general condition of the engine can indicate the overall care the car has received from its owner.
The Evo comes with a sophisticated four wheel drive system and is even more complicated on Active Yaw Control equipped (AYC) cars. These systems can cost a fortune to repair. It is important to check that the gearbox and clutches are functioning properly. During the test drive, listen out for any groans from the rear of the car when turning left or right as this could indicate a problem with the AYC differential. Any whines you hear can indicate a problem with the car transmission or transfer box. So pay special attention to them.
Most of the components on the Evos are computer controlled and problems will most probably be logged. It will be wise to get an independent specialist or Ralliart garage to carry out an inspection for you and get them to hook up the car to a Mitsubishi diagnostic computer called a MUT-II.
BMW E36 3-series (1990 – 2000)
This is probably one of the most iconic 3-series ever produced. A huge hit with the European techno tuning scene, this beemer is probably the continental equivalent of the Honda Civic EG9. The E36 enjoyed great success in the market with a huge tuning institution built around it. The car came with a wide selection of capacities for its 4 – 6 cylinder engines. Displacements ranged from 1.6-litre to the flagship 3.2-litre M3 sports model.
Visually the E36 cuts an aggressive appearance from the front quarter with its individual quad headlights and the square cut kidney grilles. Most owners would replace the understated bumpers for the flared bumpers of the M3 which are widely available from tuners. Plonk on a huge spoiler and you've got yourself a Euro techno powerhouse. Nevermind the lack of horsepower as long you have that menacing M3 stance.
There's a significant E36 following in Singapore. Passionate and enthusiastic owners gather on a local BMW forum to discuss everything and anything about their E36ers.
During the course of research for this article, the author experienced great difficulty in securing a suitable E36 for a photoshoot. That was until I approached this bunch of generous private owners on the BMW forum. They immediately offered their cars to me for a photoshoot and even tossed me their keys to drive them out on my own for the shoot.
What to look out for
Considering the car has been around for awhile, it'll be wise to take a close and detailed look at the E36 you're intending to buy. Pop open the bonnet and look for obvious spills and leaks as that's always a good indication of the overall care the car has received. Make sure you start up the engine from cold (put your hand on the hood to see if it is) as a hot engine will sound very different from a cold one. Ticking noises from the hydraulic tappets are fine. Rev the engine to see if smoke from the exhaust appears blue, it might mean faulty oil stem seals. This can be problematic and costly to repair.
Check both front and rear wheel arches for signs of rust or repair and also open up the boot to remove the lining to check for rust. On the test drive, take notice if the car feels unstable or nervous while taking a mid to high speed corner. If it does, it would mean that either the rear trailing arm bushes or the rear shock mounts (maybe both) needs replacing.