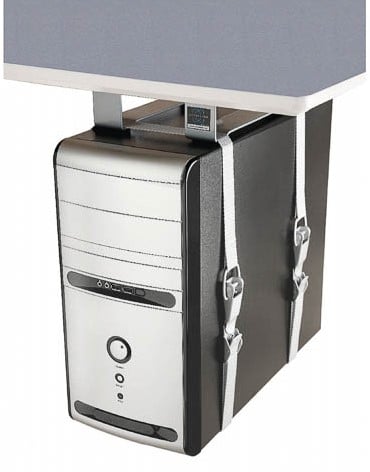 The holidays are here, and that means more travel for everyone. The roads and the skies will be especially busy over the next few weeks. Your priority during this holiday season should be security and safety, both for your home when you are away, and for yourself and your family as you travel.
From unexpected delays to over-tired kids, traveling during the holidays can be a trying and sometimes dangerous time. But there are some smart ways to travel which can reduce your stress and keep you safe. Consider the following tips to make this travel season your best yet.
Secure your home
One of the most effective ways to deter burglars from invading your home while you are away is to install a home security system. 9 out of 10 convicted felons state that they would avoid breaking into a home that has a home alarm system. Alerting would-be burglars that your home is protected is your first defense against holiday break-ins.
Don't advertise your travel plans
Resist the urge to post your holiday plans on social media platforms such as Facebook and Twitter. If that information shows up on strangers' feeds, you are giving them detailed information regarding when you will be away from home.
Plan ahead when traveling by car
Know your route. Be sure you are familiar with your driving directions and feel comfortable about your route. To avoid encountering unexpected road closures or detours, contact the Federal Highway Administration. There you will find useful information about road status and traffic.
Give your car a check-up. There's nothing like that sinking feeling when something goes wrong with your car many miles from home. Increase the odds that your trip will be problem-free by checking your oil level, tire pressure, windshield wiper fluid and radiator water.
Pack an emergency kit for snow emergencies. The cold temperatures and hazardous driving conditions that winter brings makes being prepared for emergencies critical. Make sure you have blankets, matches, a snow scraper, jumper cables and a first aid kit with you. Snacks, a charged cell phone and kitty litter (helps give your tires traction on the ice) are other great emergency items to have.
Stress-free air travel
Book early. By not waiting until the last minute to schedule your flight, you can save money as well as choose to fly on less busy days. Fewer people fly on the holiday itself. Consider flying on December 25th or January 1st.
Leave early. Plan to leave at least an hour early for the airport so you have plenty of time for the unexpected. Expect longer waits 10 Vehicle Maintenance Requirements at airport as well, because winter weather is notorious for causing delays. Having a book to read while you wait is a great idea.
Travel as lightly as possible. The less stuff you have to keep track of, the better. Airlines are increasing baggage fees too. Pack Cars Protection Plus Twitter only what you absolutely need for trip, and consider shipping gifts directly to your destination rather than traveling with them.
Keep the kids happy. If you are traveling with children, plan ahead to help them be as relaxed as possible. Make sure they are well rested before the flight, and if they need any medications to help with comfort, be sure to give it to them. Have special activities planned to keep them busy, and offer them healthy snacks and plenty of water.
It is usually the unexpected that makes holiday travel difficult. You can make this season different by preparing.